WAAR_DUHOK
Lake Hillier, Western Australia
This famous pink lake can only be reached by boat or plane, and unlike other pink lakes, this beauty stays pink all year round.

Pink Lake & Lake Warden, Western Australia
These two lakes are literally located next door to each other. If you ain't up for a helicopter flight or a boat to a lake Hillier, visit these two buddies, they are gorgeous!

Lake MacDonnell, South Australia
Even though it takes almost a ten-hour drive west of Adelaide to get to the lake, it's totally worth visiting. Just look how beautiful it is!

Hutt Lagoon, Western Australia
Hutt Lagoon is probably the biggest lake in Australia. It stretches over 70KM along the western coast and welcomes thousands of tourists every year.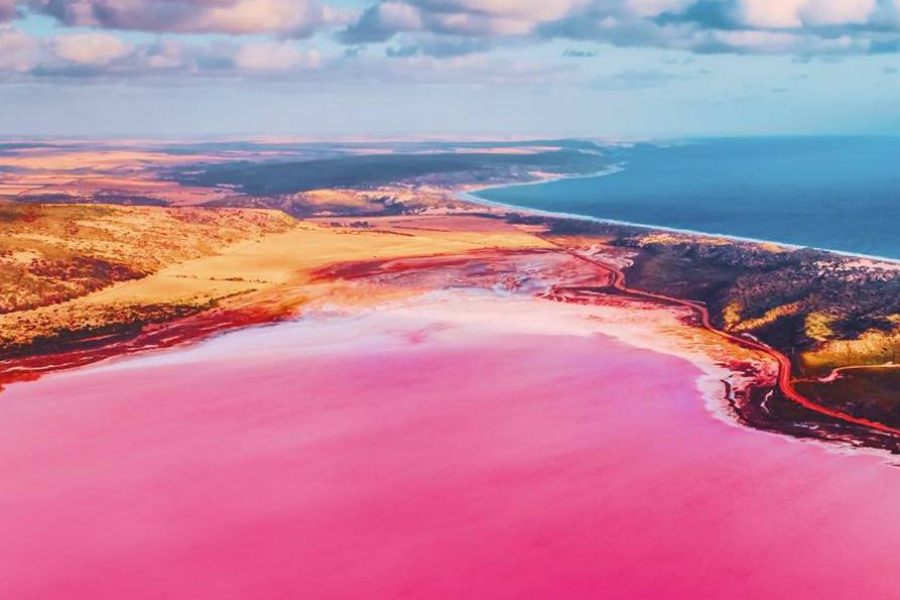 Crosbie, Becking, Kenyon and Hardy Pink Lakes, Victoria
The Murray-Sunset National Park in Victoria is home to these for gorgeous pink-tinted lakes. They are inspiring and totally worth your attention.