WAAR_DUHOK
The Iron Paradise
The Rock has his own (huge) gym that travels with him wherever he goes. It comes with loads of equipment, dedicated staff and it gets transported in several 18 wheel trucks.

Private Jets
Well, having a private jet isn't all that crazy when you're on the top of showbiz, but The Rock does let his pets travel in private jets with him. He even brings along extra flight attendants to make sure his pets get the perfect treatment on the plane.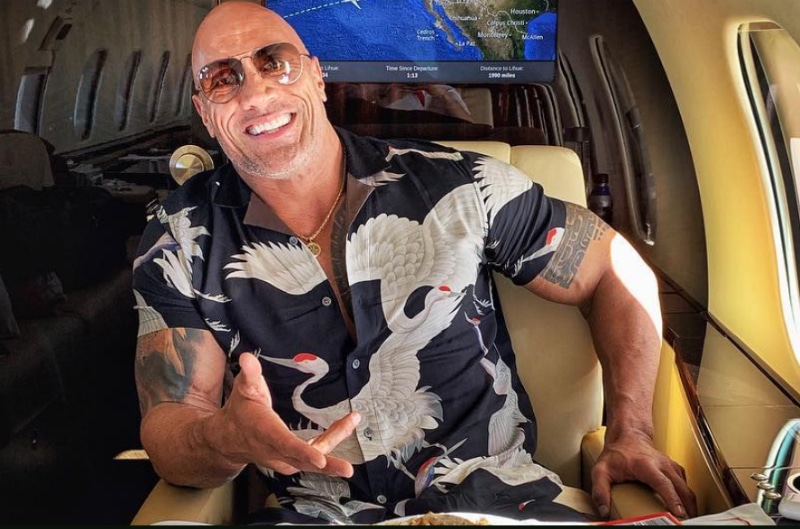 Custom Suits
With The Rock being built the way he is, there's obviously a very good reason why his suits need to be custom-made. He does have loads of them, however, and they all cost a pretty penny.

Mansions
A man has to live somewhere, but The Rock can live in many places. And all of those places are highly luxurious mansions, costing multiple millions of dollars.

Custom Cars
Regular luxury cars just don't cut it for Dwayne – he likes his stuff to be custom-made. The best example for this is probably his Pagani Huayra, priced at over 1 million dollars.

Gifts
We've all read the story where The Rock gave a custom pickup truck to his stunt double – and that's no exception for his generosity. He frequently gives expensive gifts to the people around him.

Food
The Rock's diet also doesn't come cheap. Because he needs to adhere to a strict diet that has a lot of cod in it, he consumes over 800 pounds of cod per year alone. That's more money than most people make in a month and he's spending it on only one of the foods he eats.