WAAR_DUHOK
Goals from Sergio Aguero, Aymeric Laporte, Riyad Mahrez and Ilkay Gundogan ensured Manchester City beat Brighton 4-1 away from home on Sunday and retained the Premier Leaguetrophy after an eventful title race which went right down to the wire this season.
Jurgen Klopp's Liverpool were 2-0 winners over Wolves in another Sunday afternoon fixture, but needed the Citizens to drop points if they were to win the league for the first time since 1989/90.
Despite Glenn Murray's headed opener after 17 minutes, Pep Guardiola's men responded instantly and had a 2-1 lead going into the break at the Amex. Brighton, who were already mathematically safe from relegation before kick-off, had nothing to lose but were eager for a result in front of their adoring home support.
Aguero equalised a minute after Murray's effort before Laporte scored with a header – angled into the bottom corner after being left unmarked and lurking in the box. An individual effort by Mahrez and an excellent free-kick strike by Gundogan in the second-half proved too much for the Seagulls to handle. Without further ado, here's a look at five talking points from an eventful afternoon on the south Coast:
---
#5 Murray's opener stuns City into inspired response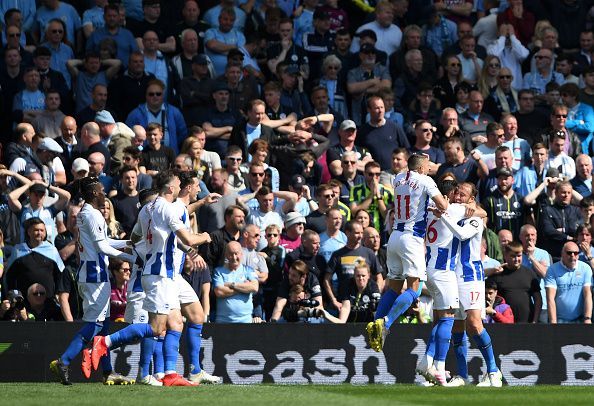 City were nervy, hesitant and far from their usual rampant selves in the early exchanges – not exactly what you'd expect the league leaders to look like, but nonetheless what we've seen more often in recent weeks.
With the scores goalless, away from home against a Brighton side with nothing to lose, there's always danger in the midst of success: potentially taking the game too casually, already believing it's been won and making needless mistakes.
#4 Pep's subtle tactical switch works wonders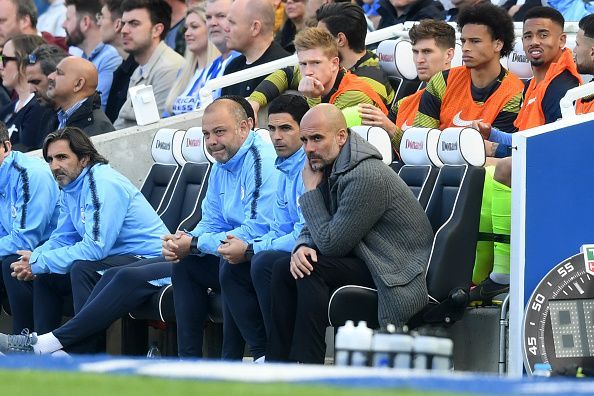 After a handful of promising attacks broke down in the first-half, Guardiola knew he needed to make tactical alterations. He couldn't just sit there and react, it was time to be proactive: initially switching Mahrez and Raheem Sterling to opposite wings before reverting to a 4-4-1-1 formation altogether, there was more emphasis on probing distribution from their midfield base.
#3 Aguero and Laporte with important goals at crucial time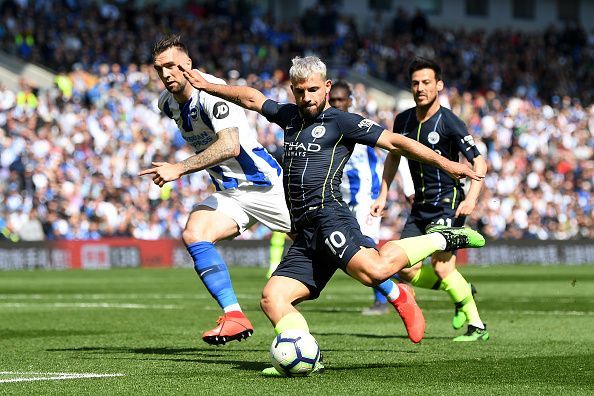 Ultimately, there's a reason why Brighton have found themselves in relegation trouble for the majority of this campaign – they have been both inconsistent and poor when it mattered most.
This season, safety aside, has been a forgettable one for Chris Hughton's men, but given results around them in the table, they approached this game with quiet confidence they could spoil City's big day, something both Burnley and Leicester came narrowly close to doing recently.
#2 Brighton's fantastic model pro Bruno retiring, aged 38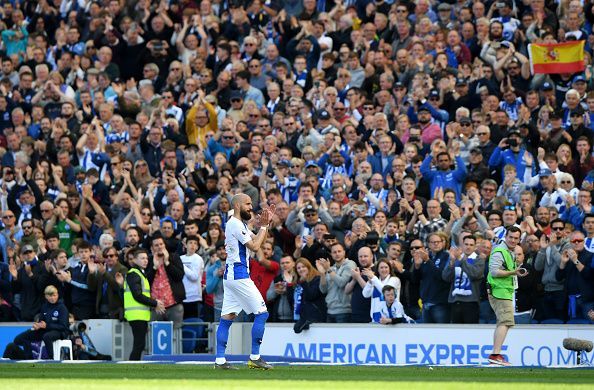 I remember watching Bruno live at Vicarage Road last season in Brighton's third Premier League game, having been promoted from the Championship that summer. That day, I was in disbelief when checking how experienced the Seagulls' backline was and that the Spanish full-back was 36-year-old at the time. I thought it was an error!
#1 City retain their crown, but what about their long-term future?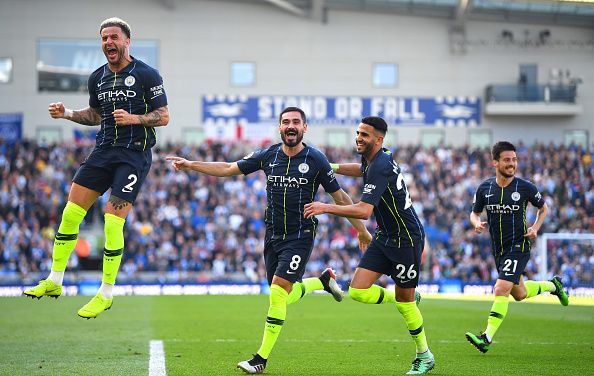 City win again. Back-to-back champions. Guardiola and his side have broken records in the process, while on a personal level he becomes the first manager ever to win and retain domestic trophies in three of Europe's top five leagues.